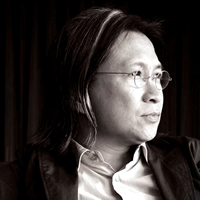 One of the predominant Chinese filmmakers, Peter Ho-Sun Chan has established himself firmly as a distinguished director/producer whose last 4 films have generated a staggering RMB600 million in China box office alone. In as early as the nineties, Chan already scored a string of critically acclaimed box office hits, including his award-winning directorial debut Alan and Eric: Between Hello and Goodbye (1991) and those produced by his own United Filmmakers Organization (UFO) like Tom, Dick & Hairy (1993), He's a Women, She's a Man (1994) and Comrades, Almost a Love Story (1997) among which Comrades has won a record 9 Hong Kong Film Awards and was named one of the Ten Best Movies of 1997 by Time Magazine.
In 1998, Chan directed his first Hollywood picture The Love Letter for Steven Spielberg's Dreamworks SKG. In 2000, he established Applause Pictures dedicated to quality co-productions aimed at audiences across Asia. Films produced under the Applause Pictures banner include Jan Dara (2001), One Fine Spring Day (2001), The Eye series (2002, 2004, 2005), Three (2002) and Three…Extremes (2004), Golden Chicken (2002) and Golden Chicken 2 (2003), and McDull, The Alumni (2006).
While the success of The Love Letter has proven Chan as a versatile filmmaker with global appeal, the pan-Asian co-productions modeled by Applause Pictures is widely acknowledged as one of the most visionary establishments and business models in Asian cinema. Under these collaborations, films are enjoying the benefit of reaching out across different territories.
In 2005, foreseeing the ever-growing market in China and its fast expanding audiences, Chan decided to take on the China market with the musical extravagance Perhaps Love (2005), Shot entirely on location in Mainland China, Perhaps Love became one of the year's top-grossing films in China, Hong Kong and Taiwan, and received a record 29 awards. Chan next directed The Warlords (2007) and produced Derek Yee's Protègè (2007). The two films were the two highest grossing Hong Kong-China co-productions of 2007. The Warlords grossed a record RMB220 million in China and over US$40 million across Asia, and garnered 8 Hong Kong Film Awards and 3 Golden Horse Awards, including Best Director and Best Feature Film.
In 2009, Chan produced Teddy Chen's Bodyguards and Assassins, which has garnered a spectacular RMB300 million in China box office alone, accumulating over US$50 million Asia-wide. It has scored a stunning 8 awards in the Hong Kong Film Awards, including Best Film, Best Director, Best Supporting Actor (Nicholas Tse), Best Action Choreography, among others. It also won Best Actor awards for Wang Xueqi in the Asian Film Awards and the HK Film Critics Society Awards, adding up to an impressive 146 awards out of 231 nominations for Chan's awards track record.
During the 2010 Hong Kong Filmart, Chan was voted "the most valuable filmmaker", which was strongly backed by his box-office track records.
Wu Xia (2011) was the only Chinese language film to be invited into the Official Selection in the Cannes Film Festival, and scored 8 major trophies. The film was voted one of the 10 Best Movies of 2012 by TIME magazine. Chan's directorial effort American Dreams in China (2013) brought him the honor to be the only director that has garnered Best Director awards from China's Golden Rooster, Hong Kong Film Awards and Taiwan's Golden Horse. He is serving as an advisor on BAFTA's Asia advisory board and being selected as Chinese Cultural Figures in 2013. His latest directorial award-wining film Dearest (2014) won 7 major film awards, following its World Premiere in 71st Venice International Film Festival; the film was also honored with The Audience Award in Tokyo FILMeX in 2015. Chan is the first Hong Kong director to receive the Best Director Award in Golden Rooster Awards and the only director who has garnered Best Director awards from China, Hong Kong and Taiwan.
Chan also support and foster emerging filmmakers by producing Derek Tsang's drama Soul Mate (2016), a cinematic portrayal of the agony and despair brought about by maturity, had seven nominations at 53th Golden Horse Awards (including Best Director and Best Screenplay), and made history of winning the unprecedented duo Best Actress Awards. Soul Mate is the front-runner with 12 nominations at the 36th Hong Kong Film Awards including Best Film and Best Director. He then produced Derek Hui's directorial debut This Is Not What I Expected! (2017), starring Takeshi Kaneshiro and Zhou Dongyu, received 4 major film awards among 12 nominations across Asia.
Chan was also one of the producer for Iwai Shunji's Chinese movie Last Letter (2018). At the same year Chan directed his movie LiNa.